There's a man walking past outside wearing a Hollister shirt. I know how to fold that shirt. Even looking at him makes me angry.
This is what a friend revealed capriciously to me during a catch up over coffee, having been employed by Hollister for three months. The day of being scouted to work in the store whilst casually out shopping must have been a great one – everyone knows they only ask the pretty people – but the reality of working at a shop in which only appearances matter turned out to be something quite to the contrary of pleasant.
What struck me the most was the way in which she had been confined to the stock room, with the 'front of house' jobs reserved apparently only for those possessing a true 'Abercrombie' look; this is despite her eye-catching beauty and stunning smile. Perhaps in the eyes of her employers she was a '7', and it is alleged that managers could get "called out on conference calls for putting a '7' in the front room". I can confirm that she is at least a '9' or a '10'. This leads to a realization that maybe a more visible role was denied her due to her Iranian heritage.
Not only do the Abercrombie & Fitch, Hollister and Gilly Hicks brands employ based only on appearances, it has further been revealed to me that staff welfare is of next to no consideration. There is described a cliquey playground superiority complex among the 'front of house' staff towards those in the stock room, and beyond worker relations, the company's constant hunt for 'new faces' sends shift patterns awol. Once a position has been held for multiple months some staff begin to be phased out, offered less and less hours. It can't possibly be ethical to discriminate both before and during employment in such a shallow way.
The result? An attractive, but fragmented and often unhappy, body of shop assistants, given a sense of rank based on physical differences opposed to training or experience. Couple this with overpriced clothes; a dark, loud and almost painfully over-fragrant shopping experience; and a distinct lack of awareness in fashion, and one wonders how the company can continue to grow.
By Holly Newson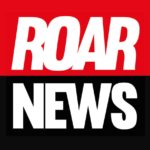 King's College London. Award-winning student newspaper, a platform to share your story, and a publication that holds entities accountable when no one else dares.