The British comedy scene has been feeling a little tired recently. At least to me anyway. The hugely successful 'The Inbetweeners' finished in early 2010 and it seemed as though nothing could top the antics of the hormone-ridden foursome. How could they ever replace the infamous "muff wagon" or find a better insult than the highly sophisticated "bus wankers?" The show was a form of nostalgia for many people's school days; the agonizing pursuit of the opposite sex, binge drinking and the reminder of the just unbearably awkward teenage years was all too familiar. With the subject matter, one would think that the show would fall flat. But all that was made up for in the writing; the sharp, witty and rapidly paced dialogue transformed even the most juvenile toilet jokes into comedy gold.
After its end and the release of 'The Inbetweeners Movie,' things were fairly quite for a while. That is, until the introduction of Robert Popper's 'Friday Night Dinner.' The show's premise is simple; each episode centres around a Jewish family's traditional dinner on, you guessed it, a Friday night. Again, the principle of this sitcom suggests that it would, 'fall flat.' But let's look back to 'Seinfeld,' a comedy Larry David christened as "a show about nothing." Yet it now stands as one of the most, if not arguably the most, successful sitcoms of all time. David and Seinfeld proved that comedic genius lies within the trivialities of every day life, hence revealing the secret to a truly brilliant show with potential for longevity. Something that David showed again with 'Curb Your Enthusiasm.' People relate to what they know. A celebrity actor comes on a talk show. He talks about his film. He talks about his travelling and publicity for the film. But then he retells a funny anecdote of something apparently insignificant that happened to him recently and the viewers inevitably laugh in agreement. The audience have most likely had something similar happen to them before and the barrier between themselves and the celebrity personality is broken slightly.
With 'Friday Night Dinner' all such barriers between audience and characters are broken. The viewer may or may not be Jewish. That does not matter. In fact it has no significance whatsoever. The connection revolves around the fact that everyone has a family, as screamingly obvious as that sounds. Just as in 'The Inbetweeners,' we have all been that bumbling, insecure seventeen-year-old once before. And it seems we have found something that does, indeed, triumph 'bus wankers.' In the pilot episode, the father Martin, on several occasions, screams 'SHIT ON IT!' when something in the house goes wrong.
Perhaps the show's success so far has been helped with the return of Simon Bird, one of the stars from 'The Inbetweeners' and that of 'Black Books'' Tamsin Greig. But also delivering a stellar performance is that of Tom Rosenthal, a former King's College Student. Rosenthal plays 'Jonny Goodman,' the younger brother of Bird's character. Having previously starred in a King's production of 'Hamlet,' with the prestigious 'King's Players,' it is evident that he is no novice to acting. The society puts on several annual productions; with performances even stretching to the Edinburgh Fringe Festival and with credits such as this, it is clear they have trained Rosenthal well.
He credits this very position of being a student in London as playing a big factor in where he is now; "I wouldn't say I was a 'class clown.' I mean I did public speaking at secondary school… but I came to University and just kept doing it (comedy) in London and because I did a humanities degree I had a lot of time… and there didn't really seem to be any other kind of choice to me really." Although he was born to parents who were similarly in the media, the familiarity with both London and the television industry did not make the transition into comedy necessarily an easier one:
"Were the first gigs hard?"
"Heckling is not the worst I've had. People shouting out things isn't generally a bad thing…I like to think of heckling as a lot like conversation, it's just that there are loads of nights when there are people that are not expecting anything… and while you do learn something from it, it's soul destroying- you just don't really have much fun."
It doesn't seem to have hindered him very much though. Having become a Chortle Student Comedy Award Finalist in 2010, he went on to be nominated for the Best Breakthrough Act at the British Comedy Awards in 2011, before performing a sell-out 2011 Edinburgh show 'Child of Privilege.' And he's good. In his set for the Chortle awards final, he opens with a reference to a previous competition he won and holds the trophy up to the audience and reminds them that, if they realise they don't like him very much, then they can "look at the trophy, and you can realise that you're probably wrong?"
But his manner is not an arrogant one when he says this. Far from it. His tone is playful, something he enhances with his retelling of a poem 'Going out' immediately after, "Looking for the toilets you find a girl! But you really need the toilet so you go to the toilet and you come back and you find another one COS THAT'S HOW IT WORKS!" His comedy, like most comedians, has an observational aspect to it and again, a lot of it focuses on events that all students and young people can relate to, meaning that this 'barrier' is effectively broken down between himself and his audience.
Yet it's not just a retelling of drunken antics and frantic women rushing through the tube doors on the London underground. It feels slightly reminiscent of Seinfeld and Gervais, with a touch of Michael Macintyre's talent for turning the most seemingly benign every day events into ones of hilarity. He adopts Gervais' method of re-enacting a conversation between two people by himself, but still maintains Seinfeld's traditional attitude of 'Did you guys notice this too, or is it just me?'
I ask whether he would cite these two as being any of his influences. He says they are indeed people that he admires, Jimmy Carr being another, but he takes care not to become too reliant on their work, no matter how brilliant; "Well all comedians have an influence really… [but] if you really like them you have to stop watching them because otherwise your own comedy will start to change." This willingness to hone his own talent shows that he has figured out the secret to his own durability; he is still laying his own foundations with the inspiration of comedians before him but he is keen to consistently improve himself. He refers to Eddie Izzard's words as being part of the reasoning behind this, "you have to do at least 100 gigs to really work out if you are any good or not… there's just no other way of knowing really."
With his stand up career ever growing, his debut on 'Friday Night Dinner,' couldn't have come at a better time. First airing in February 2011, it is due for a return for its second series in autumn of this year, as well as an upcoming Christmas special. To top that, Greg Daniels, the man who produced the American remake of 'The Office,' has similarly picked up this show for a pilot on NBC's network. Rosenthal admits he had no hesitation in agreeing to play 'Jonny' Goodman, saying "I always really enjoyed acting…  and well, it was a T.V. show, it was amazing just to have a chance really to be in a sitcom with someone that had been in 'Black Books' and 'Green Wing'… and I just had the attitude, "yeah, any script will do!""
This determination to really be doing anything and everything comedy is one that clearly translates to the screen, with Rosenthal adopting just the right amount of comedic facial contortions but also managing to deliver his lines with admirable timing. But it is not all down to the hard work of the cast; "[Robert Popper] is extremely talented. He works really hard- he's just so sharp during rehearsals and read-throughs; he knows what works. He's always changing it and making it better. It's really amazing to work with him and just realising how nimble your mind has to be if you're going to create something like this." Popper, with credits including 'South Park,' 'The Inbetweeners,' 'Peep Show' and 'Spaced,' to name a few, has indeed provided our television industry with a breath of much needed fresh air. There are occasions when Greig and Ritter's characters, Martin and Jackie, are somewhat reminiscent of a Sybil and Basil Fawlty duo. So quick witted is the banter between them that a simple hotel or, in this case, dinner table background is all that is needed, if needed at all, to make it work.
And it does work. It works very well indeed. But that didn't make it any less daunting; "It was really scary the first series… I was really worried that I was awful and I honestly thought that everyone on the crew was lying to me when I asked them if I was doing O.K… I was very aware that the show was on T.V. in front of lots of people and if you think about it like that, it's terrifying… but after filming the second season I feel as though I know my place a little better." Despite these beginners' nerves, there is no evidence of such a thing on screen, as he manages to give a highly comic worthy performance on an equal par with Bird, Greig and Ritter.
Jack Whitehall's recent show, 'Bad Education,' which he both writes and stars in, is a similar example of a young up and coming British comedian finding success in the industry. Is writing something that he also wishes to pursue? " I would really love to write and do that and if acting comes along then that is something I would really like to do as well… 'cos stand-up can be quite a self-absorbed thing, so acting is a nice change."
But he doesn't want to stray too far from what he loves doing; "I want to find my way in British Comedy really because I'm not by any means an expert… I feel like I'm learning everything and I really want to get really good at stand up so I can't take too much time off that for a while. I do eventually want to do tours and shows."
With all his upcoming comedic endeavours to be excited for, in the meantime we can be gearing ourselves up for his return as Simon Bird's little brother. He mentions a future episode in which they fight over Bird's teddy bear. Sounds awesome. "There were times when the camera man had to stop filming 'cos he was laughing so much… and Mark (the neighbour Jim) started to hit us whenever we corpsed." Sounds even more awesome.
You may not be lucky enough to have Jim smacking you every time you laugh, but be sure to tune in to Channel Four this autumn to catch Tom on 'Friday Night Dinner,' for what is likely to be a memorable dining experience.
If you want to get involved like Tom did then head on down to a King's Players meeting today!
Contact kclkingsplayers@gmail.com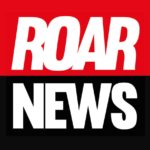 King's College London. Award-winning student newspaper, a platform to share your story, and a publication that holds entities accountable when no one else dares.